I don't really know the reason why visual artists have a special connection with abandoned buildings and deserted constructions. Maybe is because they can provide a new life to these dead walls and serve a new purpose once again.
One day while scrolling on Instagram, I came across this picture from my friend Stelios and immediately made the connection with Greg and Chris also known as Blaqk. I asked Stelios about that place and it came out it was an abandoned base from the Greek Army and these tolls were ammunition and equipment storages. It now serves as a shelter for goats and other animals from the area. Go figure.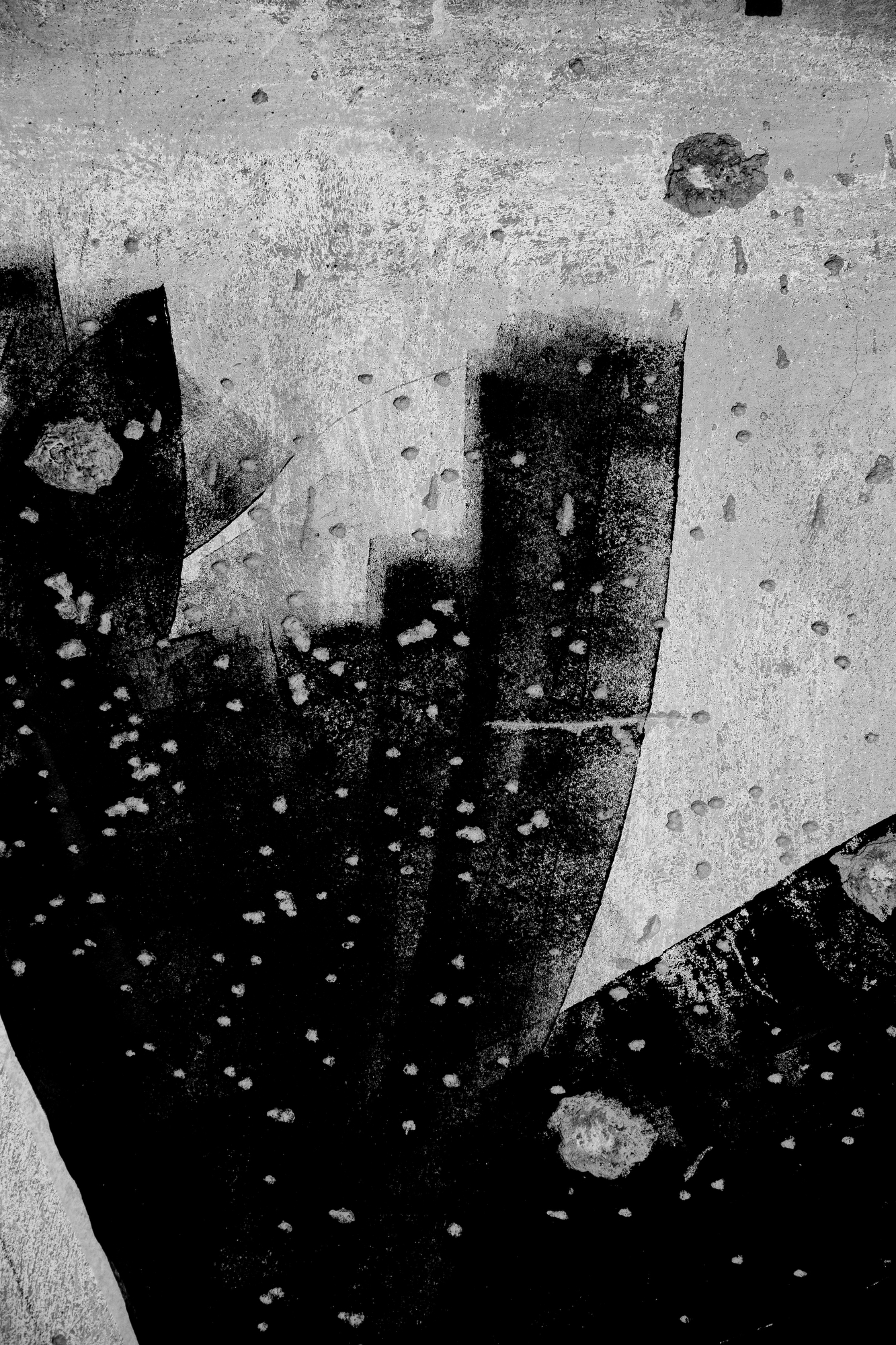 It was the middle of summer and fire patrol was all over the area so we decided to visit the location after the summer season finishes. Couple of months later we finally got to see it up close and it came out that was the perfect spot. No signs of other artists or of any other activities, which is very common in abandoned places like this, and nobody around to bother the guys from painting the toll. After a quick location check we decided on the final spot and came back a few days later to paint.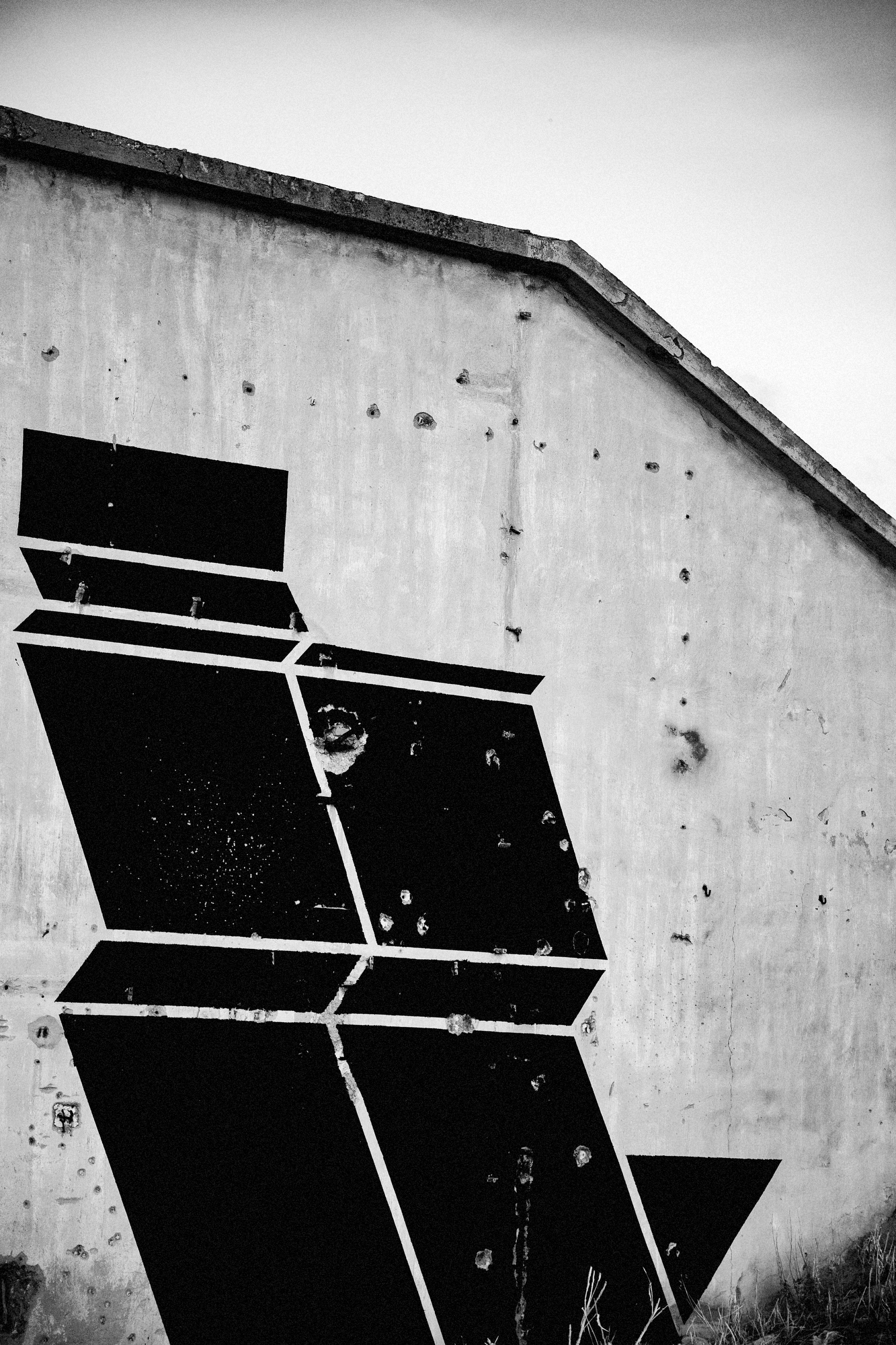 Is one thing to see an artist's work somewhere online or at an exhibition and a total different world to witness it first person. Although these two artists have totally contrasting style of painting, somehow these two worlds coexist with total harmony when the two of them work together.
—
#000000 – A visual experiment featuring Blaqk. Greg Papagrigoriou & Chris Tzaferos (Simek)
Video directed and edited by Dimitris Maniatis
Shot by Dimitris Maniatis, Meletis Vaxevanidis
Photography by Alex Grymanis
Words by Dimitris Maniatis