Chionoura is the Greek word for the last snow patches of the season. It is a special feeling riding in these patches in Spring. The snow quality is slashy and the temperatures are pretty high and the feeling that you get is totally different from any other descent you ever had. Every year the Annual Snow Patch Festival is simply a spring meeting of Skiers & Mountaineers to enjoy the last lines of the season before the summer. It is also an opportunity to catch up with old friends, meet new people share your winter experiences and have a good time. Together with Alex we packed his car and drove 3 hours from the Athens center to Athanasios Diakos Village.
The "Chionoura Meeting" has its base at Vardoussia mountain hut. Just 3 km before the refuge the first snow patch we found had closed the road for good and we continued on foot. Overpacked with load of unnecessary supplies and a summer tent with two summer sleeping bags we started ascending and an hour later we made it to our camp site. The weather was quite warm and we decided to sleep on our summer tent for the night.
Around the refuge, there are many opportunities for skiing, from mild and mellow slopes, suitable for children and beginners, to challenging peaks and couloirs. The perfect ski field for every one to enjoy!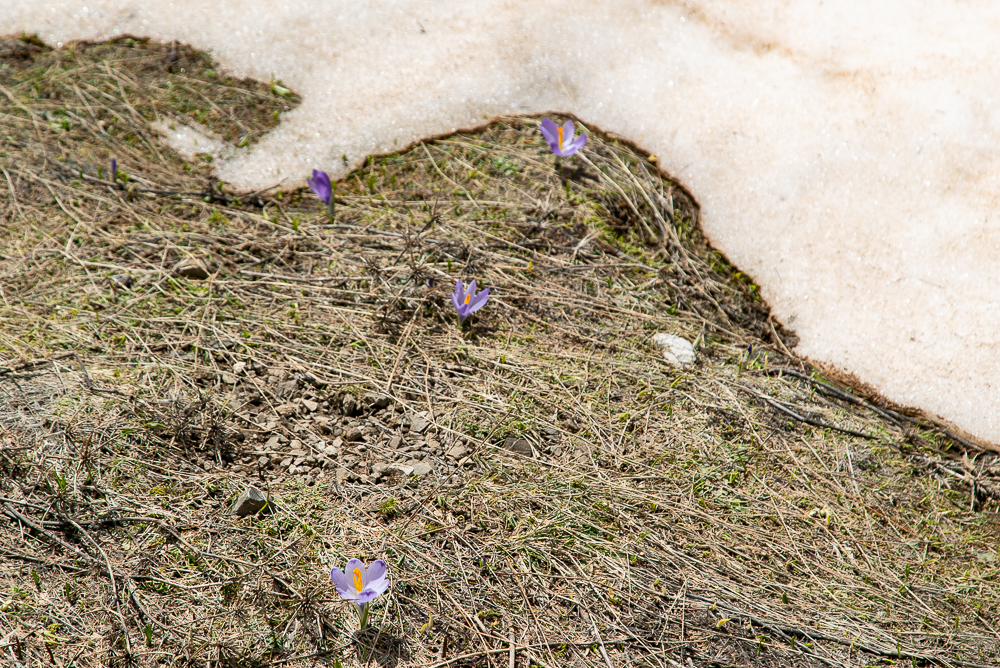 The forecast for the weekend was not really promising but apart from the heavy winds at the peaks it turned out to be perfect for hiking. The gathering lasts two days and on the second day, April the 29th, the "Trad Alpine GS" was organised. A giant slalom descent with traditional bamboo gates was also something unique!
Till the next one!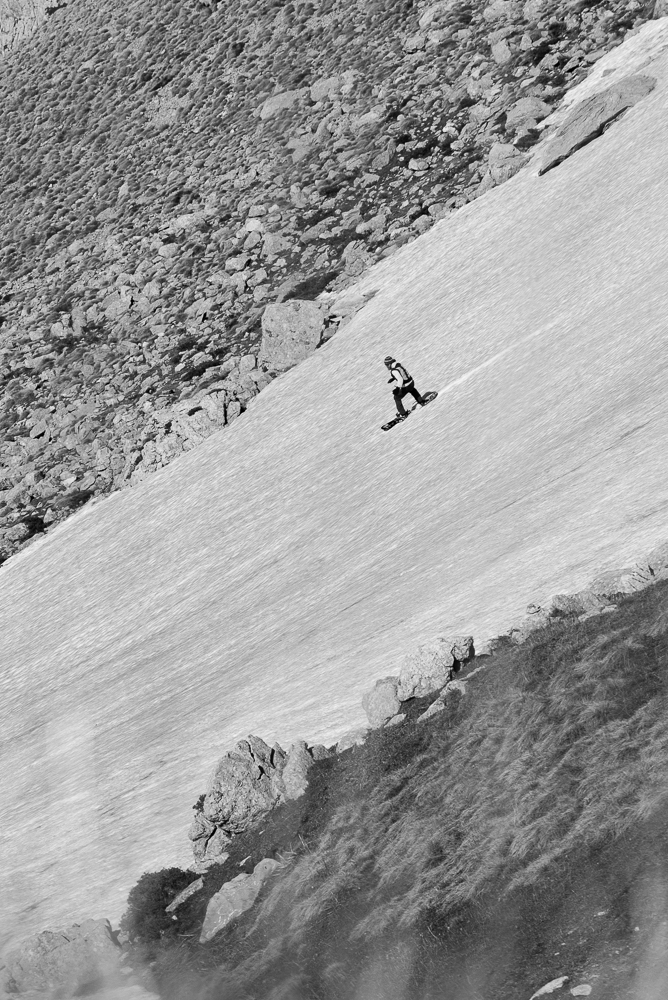 _______
words: Dimitris Maniatis
photos: Dimitris Maniatis, Alex Aspromougos